Rwanda we want aims to train and harness skills among the youth which will help them exploit their full potential and become pillars of sustainable peace and development.
Number of beneficiaries In 4 districts 
Rwanda we want organization was created in 2015, when a group of secondary school students got together with the idea to create a club in which the youth could discuss how to become good leaders of tomorrow.
After graduating from secondary school, the club grew to become a non-government organization which was officially registered in 2018. The name Rwanda We Want was inspired by the "Africa We Want" theme that reflects a vision for Africa based on aspirations of African countries and their people.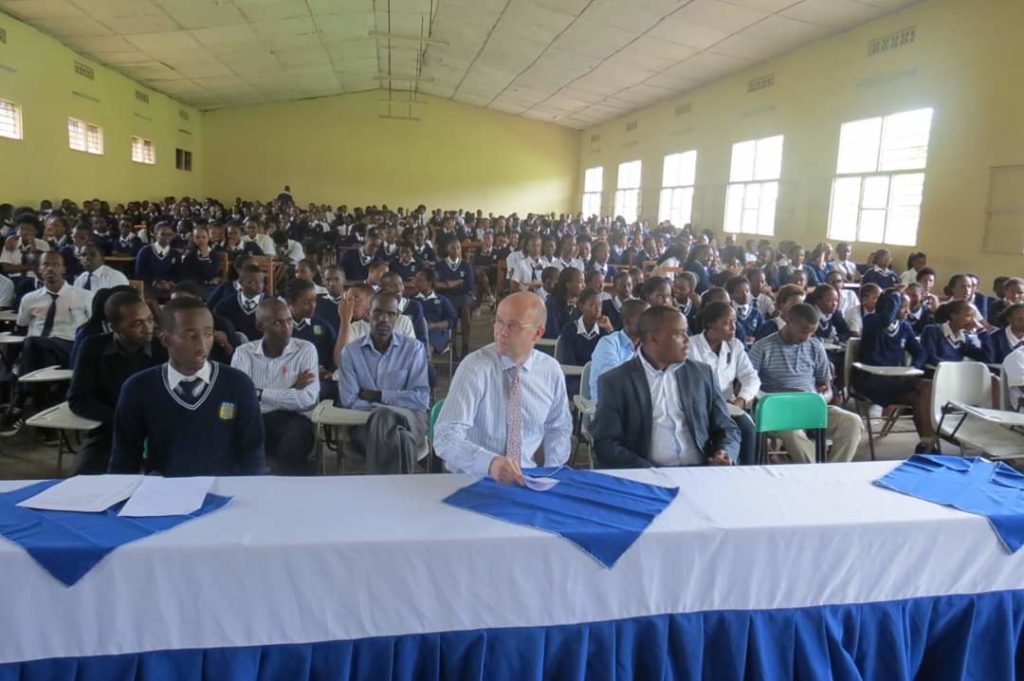 TUBIVUGEHO which translates to "Let's talk about it" aims at to breaking the ice on the subject of sexuality among the youth and between youth and adults, raising awareness and urgency among the youth about the importance of youth sexual reproductive health and equipping them with skills and knowledge to help them lead a healthy sexual life.
Rwanda We Want Organization supported Tubiteho day center by mobilizing over 100 youth to volunteer in community work to help in the construction of the center's new buildings. The following year, we organized an awareness campaign for the inclusion of mentally disabled children and organized a fundraising event that generated over 1 million Rwandan francs which went directly to the center to help with its day to day activities and expansion. The occasion also allowed the children in the center to share their activities at school and have fun with other youth.