Rwanda We Want Organization has various areas of focus namely: Youth Empowerment, Youth Sexual Reproductive Health, Civic Education, Inclusion and to tackle all those areas, Rwanda We Want Organization has different programs which are:
BIRASHOBOKA, which translates to 'it is possible' in English, is an impactful program that unites 20 high school graduates from diverse backgrounds. The program provides a series of comprehensive trainings aimed at achieving several objectives. Firstly, it aims to establish mentorship relationships between the youth and experienced individuals from the older generation. Secondly, it connects the youth with inspirational mentors who serve as a source of motivation. Furthermore, BIRASHOBOKA equips the youth with essential skills such as critical thinking, innovative problem-solving, effective communication, and active listening. The program also focuses on enhancing the youth's abilities in one-on-one and public speaking, as well as presentation skills, enabling them to convincingly convey their ideas. Additionally, BIRASHOBOKA educates the youth about the qualities of a good leader and fosters self-confidence.

Conducted by the Rwanda We Want Organization in partnership with the Embassy of the State of Israel in Rwanda, BIRASHOBOKA Mentorship Hub has successfully completed three cohorts and is currently conducting its fourth cohort.


BIRASHOBOKA which translates to "it is possible" in English is a conference which brings together all the members of Rwanda We Want Organization clubs to engage in a conversation with a panel comprising of high profile individuals with the objective of enabling acquaintance and allow expertise sharing as well as providing role models to look up to for the purpose of helping them on their journey of economic empowerment.
IKIRARO program is currently implemented in six secondary schools from four districts of Rwanda namely, Gasabo, Rulindo, Bugesera and Muhanga districts. The program has brought together 1549 youth so far.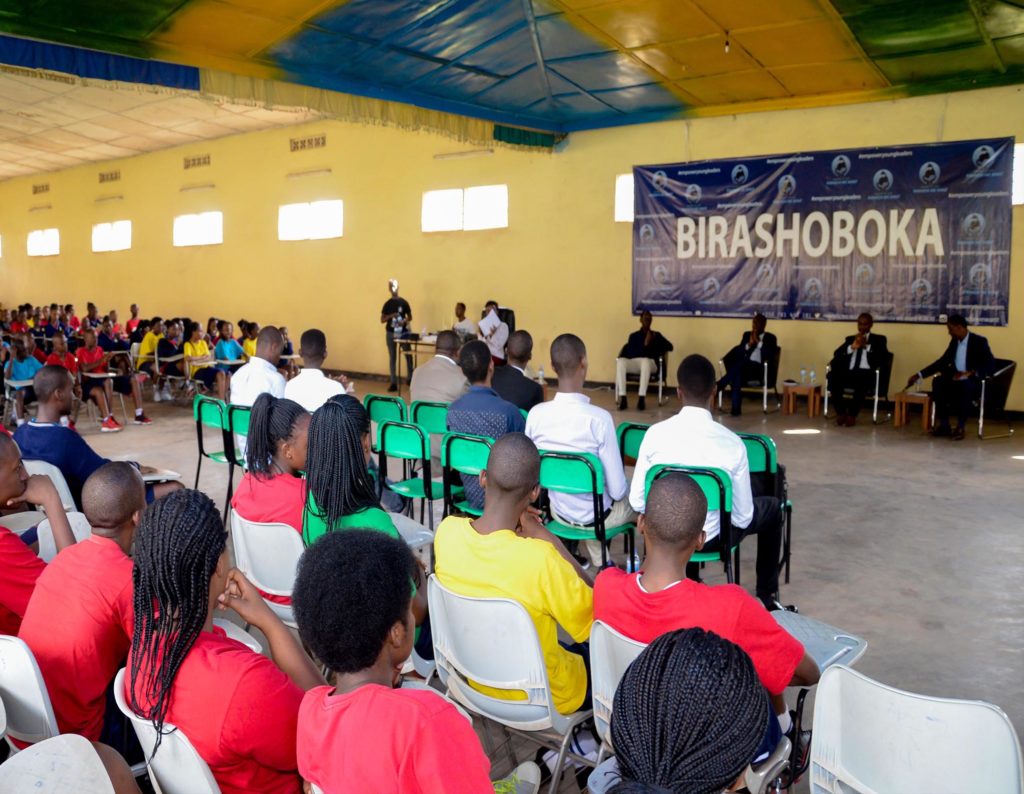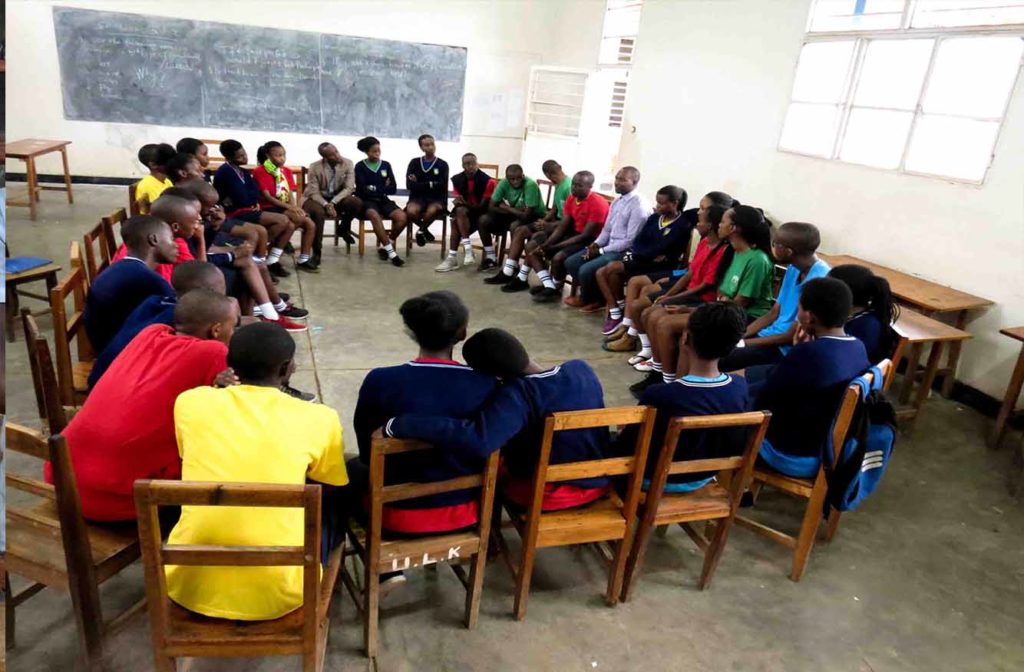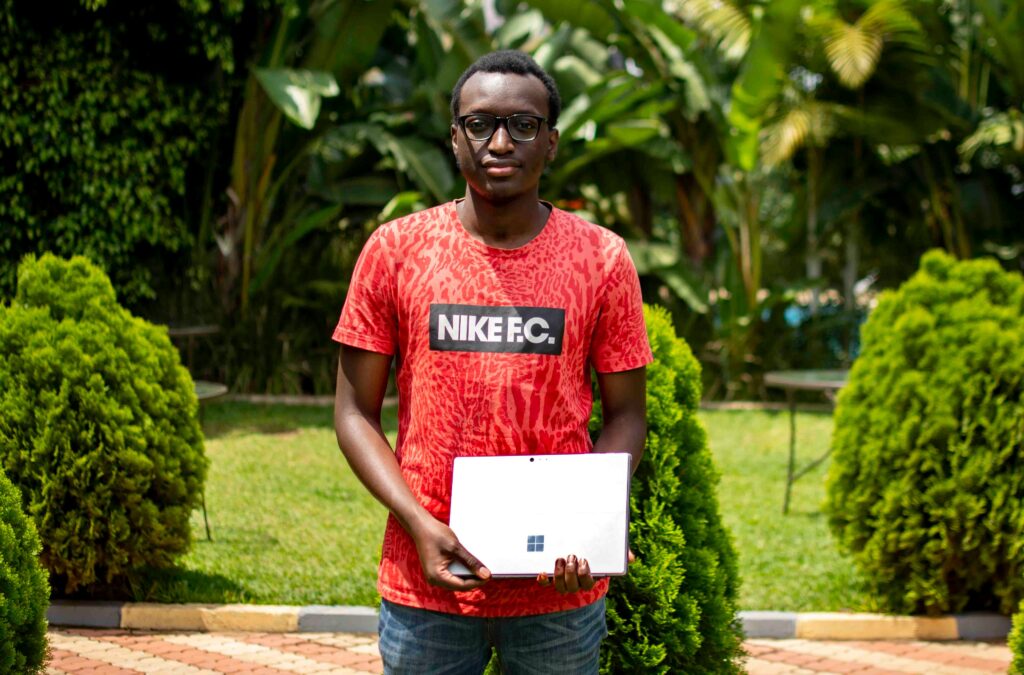 In 1994, Rwanda witnessed one of the world's greatest atrocities, the 1994 genocide against the Tutsis in which a space of three months left a death toll of over one million people. Of the many causes of the 1994 genocide perpetrated against the Tutsi, a distorted civic education is identified as one of the major causes, It is therefore imperative that the youth acquire such knowledge and skills.
Public speaking competitions themed "My community, My concern, My solution" inciting the youth to search, identify and present different problems they face in their communities and provide adequate solutions to those problems, are organized through Rangurura Program. The aim of the competitions is to build a culture of home grown solutions among the youth and develop their public speaking skills.
Debates allow the youth to exchange their ideas and opinions on various subjects. The debates revolve around different subjects which the youth propose and oppose depending on their point of view which allows them to develop their critical thinking capacities.
The winners of the debates and public speaking competitions are rewarded and outstanding projects are relayed to potential sponsors who can be interested in supporting them.
The debates and public speaking competitions are organized on an annual basis in all the schools in which Rwanda We Want Organization operates.
One of the factors of sustainable development is the inclusiveness and active participation of all the population. No one's contribution should be undermined or ignored. Youth with disabilities or underprivileged youth all have a valuable contribution.
"NDAKUZIRIKANA" which translates to "I care" in English is a program which promotes inclusion of disabled, marginalized and underprivileged youth in the community. It is implemented through advocacy campaigns and fundraisings and provision of financial academic support.
Advocacy campaigns for inclusive education for the mentally disabled children are organized. Youth are mobilized to engage in community work in schools for the mentally disabled youth. This is done as an effort to show the mentally disabled youth that they are cared about and bring them all together to interact, enjoy and have fun with other fellow youth.
Also through this program fundraising events are organized to raise funds that are offered to institutions helping marginalized, disabled and underprivileged youth to supplement them in their activities.
Rwanda We Want Organization provides to a select few members of its clubs who are underprivileged in schools it operates in, with financial academic support.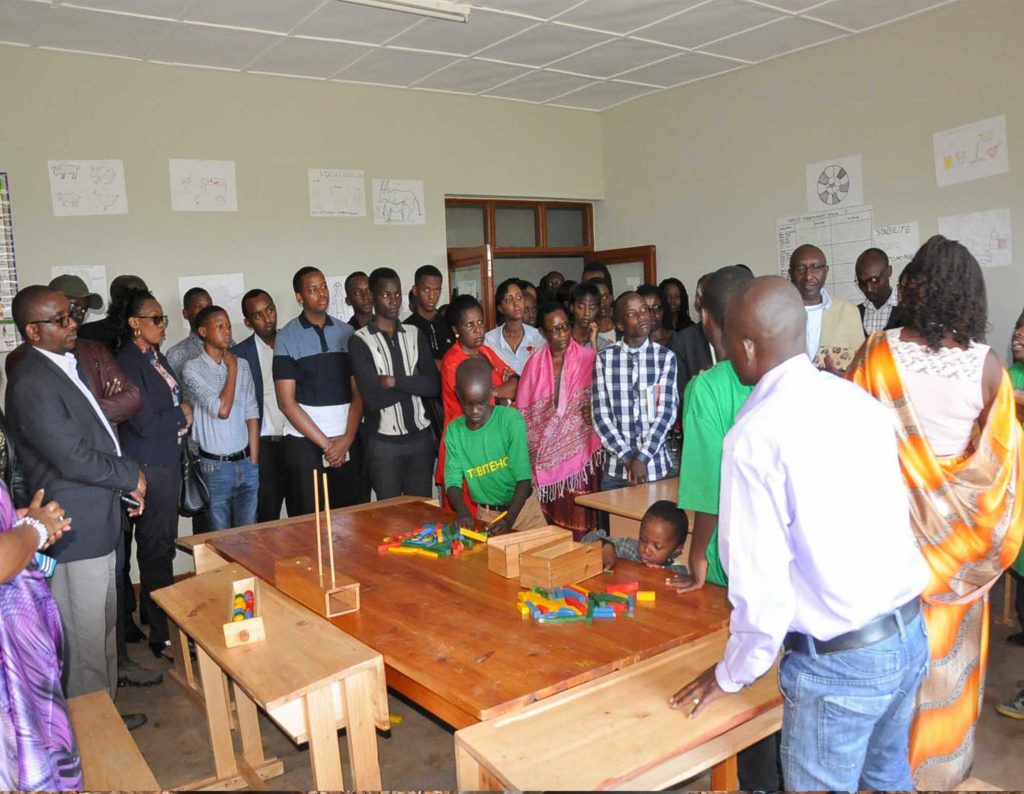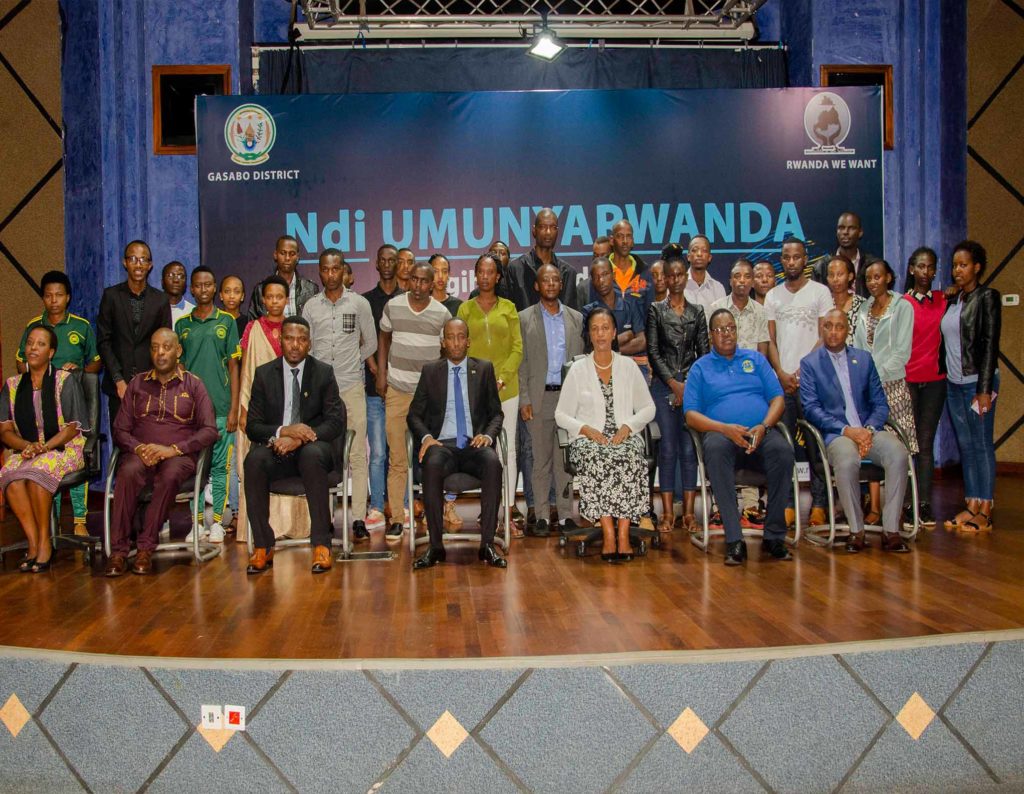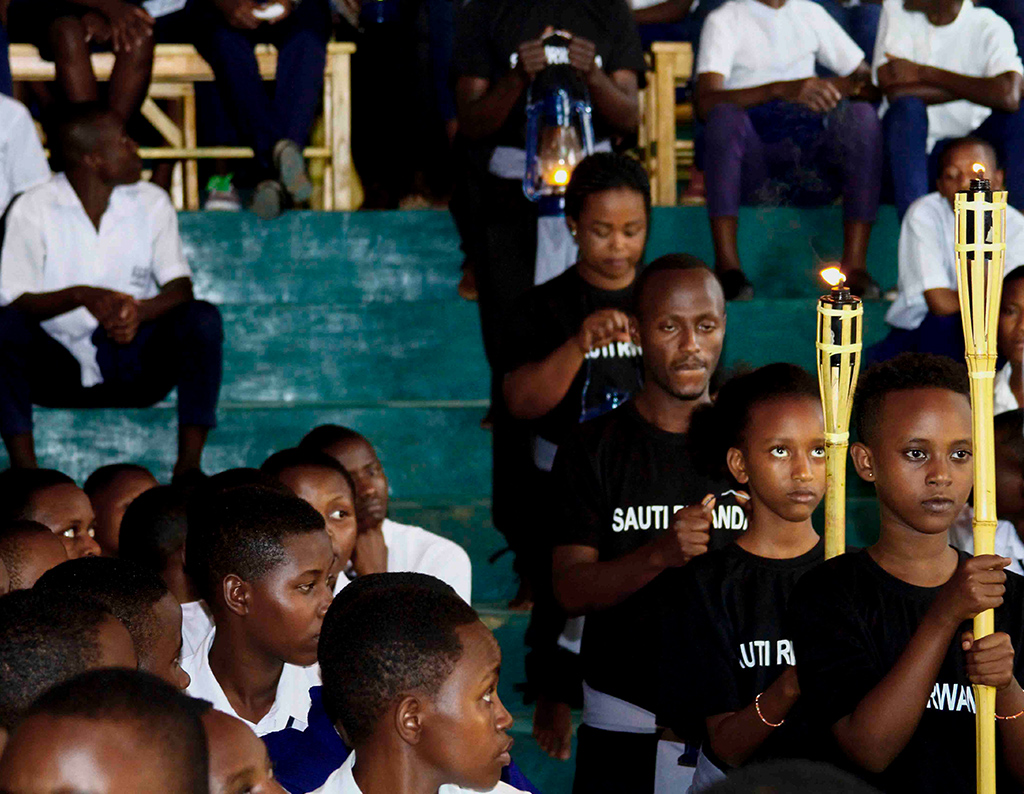 Youth are the present and the future of the country but both the present and future are built on the past, so for the youth to be able to build a better tomorrow, they must have knowledge and understanding of the country's history. Therefore a need arises for the youth to learn about the past they are inheriting from the previous generations.
"UMURAGE" which translates to "inheritance" in English is a program in which the youth are taught about the history of the country that they are inheriting and which allows generational knowledge transmission so as to learn from the past and be able to build a better future. It is implemented through conferences and seminars.
Ndi umunyarwanda conference which translates to "I am Rwandan" in English is a conference which aims at improving the youth's knowledge about the causes and consequences of the 1994 genocide against the Tutsi and giving them a better understanding of the importance of unity, togetherness and the foundations upon which the Rwandan unity should be built as well as determination to fight any kind of segregation and build within the youth "The Rwandan spirit , it is organized in partnership with the National Unity and Reconciliation Commission (N.U.R.C).
Conference on the role of youth in rebuilding a post-genocide nation and dealing with its consequences which introduces the youth to the matter of trans generational trauma and how to deal and overcome it and contribute to the rebuilding process of the country after the 1994 genocide perpetrated against the Tutsis.
Umurage w'ubutwari seminar which translates to "Heroism heritage" in English is a seminar in which the youth are taught the values of a hero and learn about national heroes as role model figures to look up to and a source of inspiration.
Umurage w'amateka seminar which translates to "History heritage" in English is a seminar in which the youth learn about the history of pre genocide and pre-colonial Rwanda so as to have a better understanding of their country's history,it is organized in partnership with Iriba Center.
The above conferences and seminars brought together a combined total of 3497 youth from GAsabo, Rulindo, Bugesera and Muhanga district.
As the backbone and motor of the country's development, it is imperative to maximize and maintain the productivity of the youth to ensure a quick and sustainable development. Ensuring this implies making sure that the youth have a safe environment, adequate education but are also in good health condition. Approximately 95% of teen pregnancies occur in developing countries while sub-Saharan Africa in which Rwanda is located is believed to have the highest prevalence of teen pregnancies.
One of the main challenges hindering the youth from fulfilling their potential in Rwanda is the issue of their sexual reproductive health (SRH). Youth in Rwanda face consequences of a bad sexual reproductive health such as teen pregnancy, sexually transmitted infections (STIs/HIV), and gender-based violence which are ever-present in the Rwandan youth
Youth sexual reproductive health should first and foremost be a youth-led movement. This will make it more relatable to the youth. There is a need for a positive mindset and awareness campaigns directed at the youth by the youth and they should be massive on platforms that have a massive influence on the youth such as social media. There is a need to invest in sexuality education not only in terms of increasing its coverage but also importantly its quality. Youth sexuality education should be taught in a model that is more motivating for the youth, creates the right attitude within the youth, gives sufficient knowledge, and is more
As a youth founded and led Non-Government Organization, Rwanda we want organization has a strong belief that the youth can be the primary agents of positive youth behavior change.
TUBIVUGEHO which translates to "Let's talk about it" aims at to breaking the ice on the subject of sexuality among the youth and between youth and adults, raising awareness and urgency among the youth about the importance of youth sexual reproductive health and equipping them with skills and knowledge to help them lead a healthy sexual life.
This is done through the creation of safe conversational spaces for youth to learn about sexual reproductive health through innovative and youth friendly learning models as well as an awareness campaign targeting the youth and conducted on youth populated platforms such as social media, radio and television.
The project is implemeted by Rwanda We Want Organization in partnership with USAID Ingobyi Activity.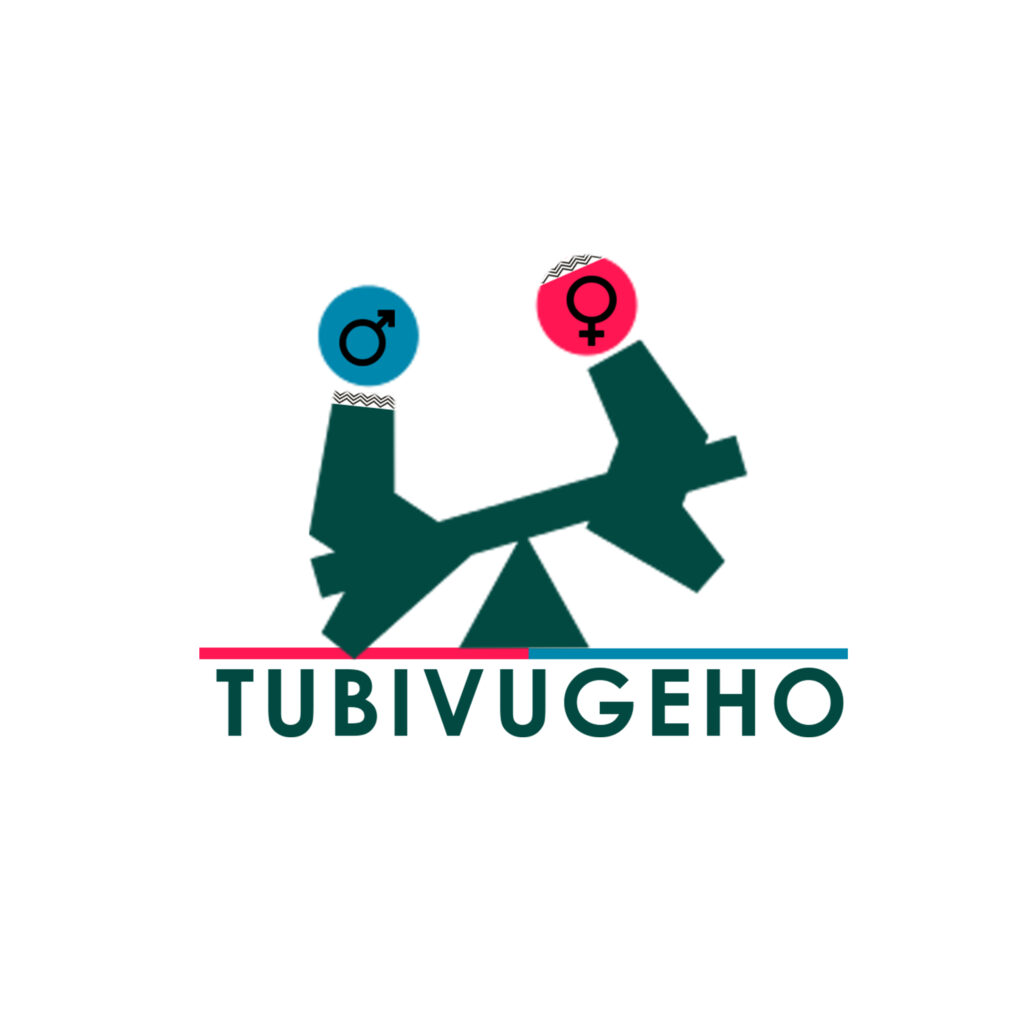 Rwanda We Want Organization works for the youth in Rwanda. Its target groups include
boys and girls in school and those who are not in school who require civic, sexual and
entrepreneurial education. Rwanda We Want Organization also focuses on disabled youth as
well as youth from marginalized groups.