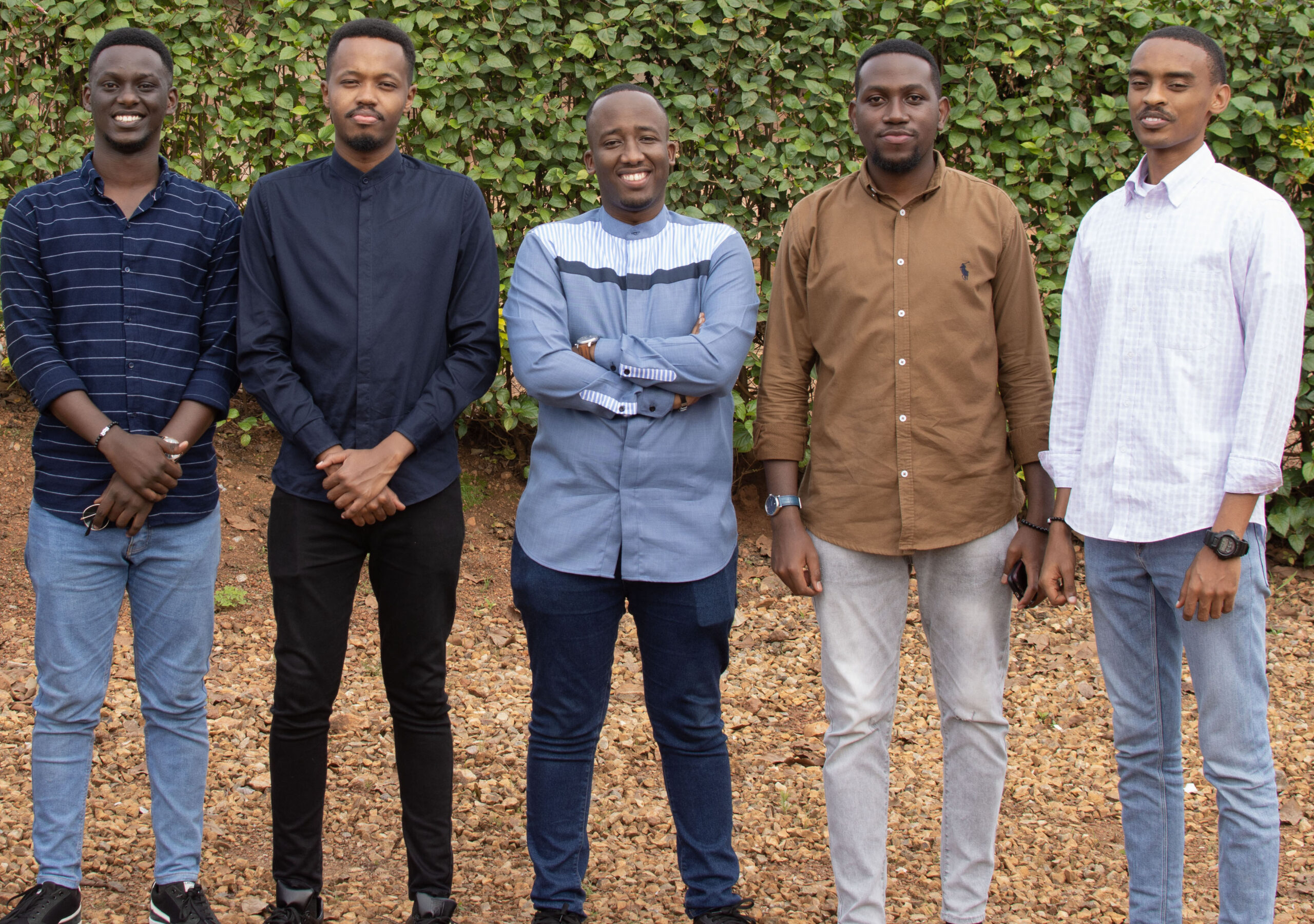 Rwanda we want organization was created in 2015, when a group of secondary school students got together with the idea to create a club in which the youth could discuss how to become good leaders of tomorrow
After graduating from secondary school, the club grew to become a non-government organization which was officially registered in 2018. The name Rwanda We Want was inspired by the "Africa We Want" theme that reflects a vision for Africa based on aspirations of African countries and their people.
Tristan Murenzi is an active Rwandan Youth activist, Founding Chairperson of Rwanda We Want Organization. Born in 1997, Tristan is part of the post 1994 genocide against the Tutsis generation. Aware of the many difficulties that the youth face on a daily basis, many of them arising from the consequences of the genocide and facing the same difficulties himself, Tristan was determined to contribute by finding a solution that would help the youth deal with those problems.
In 2015, at the age of 17,with a group of classmates he founded a club in his school which would act as a space where the youth could come together to talk about the problems that the youth face and share experience and ideas on how to come up with solutions to those problems. He started by educating himself on different subjects related to youth and used that knowledge to educate other fellow youth in the club. As time went by he started inviting different personalities who had different backgrounds and knowledge to come and share their experience with other youth. The topics within the club revolved around rebuilding a post-genocide nation, youth empowerment, youth sexual reproductive health, youth economic empowerment through entrepreneurship with the aim of equipping the youth with skills and knowledge which will enable them to exploit their full potential as pillars of sustainable development of Rwanda.
Specifically mental health occupies an important place in Rwanda We Want's activities. Tristan's particular interest on this matter was due to his exposure and being a witness to one of the most threatening consequences of the Genocide against the Tutsi which is its mental health impact. Although some efforts were put in place to address the issue, Tristan wanted to contribute his part to Rwanda's journey of emotional healing. He made it his mission to raise awareness of mental health among the youth especially Trans generational trauma and its effects and included within the club conversations about peace and reconciliation
When the club started it didn't have a name. However, while watching an African Development Bank summit held in Rwanda that same year, and inspired by discussions held by a panel which included the then chairman of the African Union Commission, Dr. Nkosazana Dlamini Zuma and the president of the Republic of Rwanda H.E Paul Kagame among others, which talked about how the African continent's sustainable development could be ensured by empowering the youth and teaching them to be responsible from an early age and revolved around the theme of "Africa We Want" that reflects a vision for Africa based on aspirations of African countries and their people, Tristan decided to name the club "Rwanda We Want".
Committed to contributing to his nation's and continent's development agenda, Tristan has also worked with different international and local organizations including Never Again Rwanda and the Sustainable Development Solutions Network- Youth (SDSN-YOUTH).
The mission of Rwanda We Want Organization is to empower the youth and bring them together to become the pillars of sustainable development"
Having a critical thinking youth capable of designing and putting in place policies leading to sustainable peace and development
Youth Empowerment
Youth Sexual Reproductive Health
Civic Education
 Inclusion
 
Rwanda We Want Organization follows the below principles in the implementation of its projects:
Ensuring a youth-friendly environment
 Use of youth-friendly learning models
 Promoting a culture of innovation and creativity
Making efforts to achieve the highest quality standards
BIRASHOBOKA

Multi-Family Healing Spaces

NDASHOBOYE

TUBIVUGEHO 
Director of IT & Communication