Official statistics show that the numbers of teenage girls impregnated has been increasing from 17,849 in 2017 to 19,832 in 2018 to n estimation of 23,544 in 2019 and the eastern province has been registering the most of these teen pregnancies. Nyagatare and Gatsibo district have been scooping the first and second place along those years registering over 1000 pregnancies per annum.
Teenage pregnancy has been found to be arising mostly from lack of adequate and reliable information about SRH. And it is associated to many negative consequences such as school abandonment, discrimination, trauma, and depression.
"I was in Senior 2 (second year of highschool) when I got pregnant from the boy I loved. I immediately dropped out of school and it was a tough time for me," said Fiona.
She added that she felt her world falling apart and could no longer see her future.
After realizing that Fiona and many other like her faced the same problem, Rwanda We Want organization funded by USAID- Ingobyi activity began offering Sexual and Reproductive Health (SRH) trainings dubbed "Tubivugeho" which translates to "Let's talk about it" with the aim of stimulating youth engagement in living a healthy sexual life by raising the awareness about ASRH among a few selected peer educators who would later go and disseminate the message and lessons learned throughout the training to their peers.
Tubivugeho trainings consisted of Boys and Girls separate space, a mixed space, an adult to youth space, a teen mothers' space as well as a competition to assess their knowledge in the end.
Gilbert Ntigurirwa is among the peer educators that completed Tubivugeho SRH trainings in Kiramuruzi sector and has began sharing the lessons he learned to his fellow youth at his village and has made it his mission to end teenage pregnancy in his community.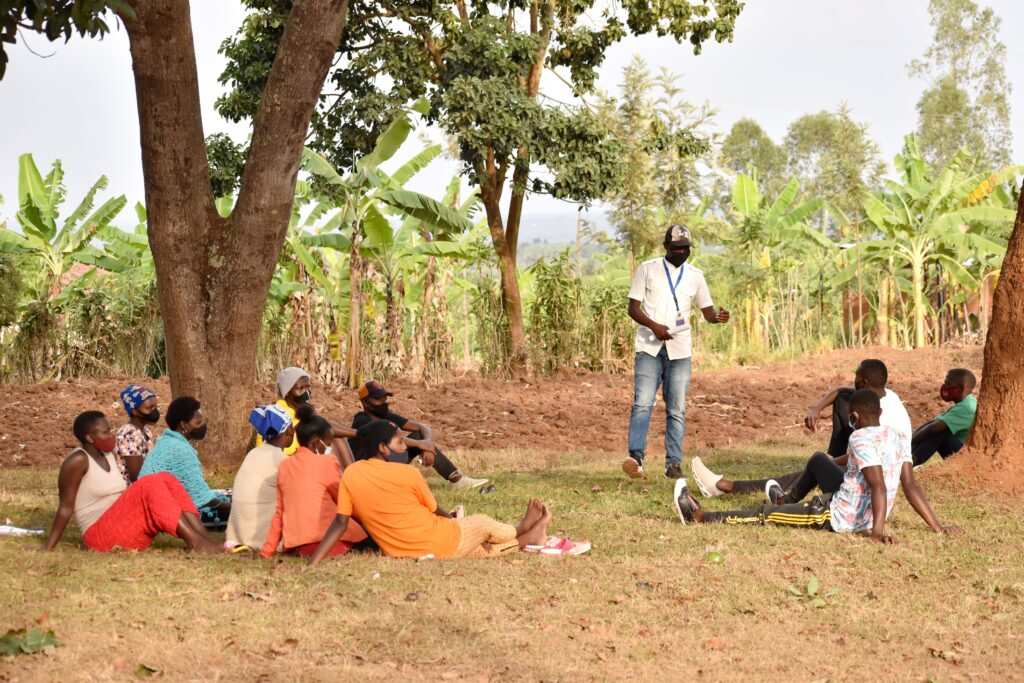 "The trainings really helped us to understand more about what happens in our bodies and also get to learn about all the services allowed to us such as the youth corners at every health center in the country," said Ntigurirwa.
As a result, he complemented, we have been working closely with nurses or midwives commonly known as "shangazi" and go together with youth to seek guidance and explanation where we faced difficulties while teaching our fellow youth.
That is after the TUBIVUGEHO SRH trainings when Gilbert Ntigurirwa immediately began conducting sessions with his peers in order to share with them the information he learned from TUBIVUGEHO SRH trainings.
He can firmly attest that even though it is still a long journey, but the mindset change is noticeable.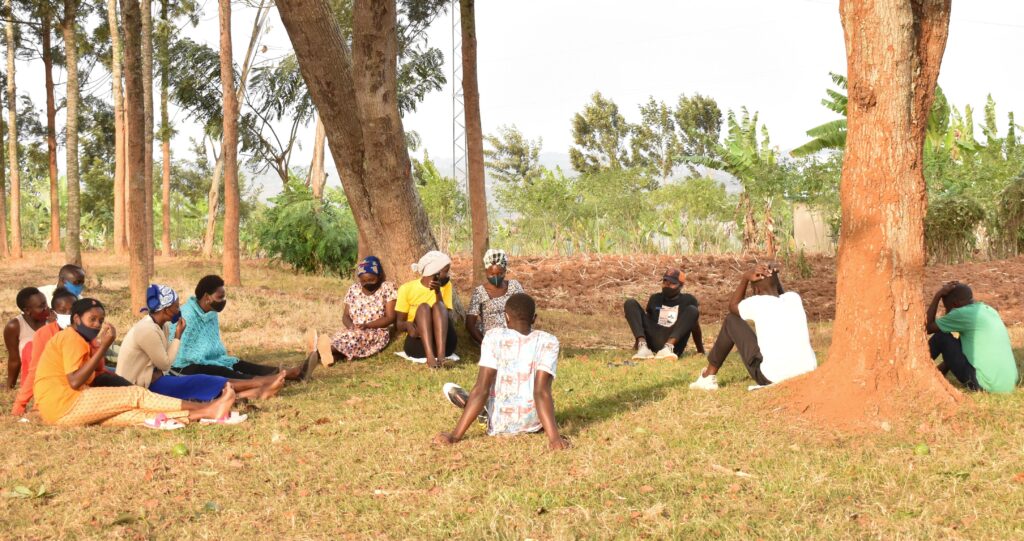 "Before, talking about SRH was a taboo but after having attended Tubivugeho trainings and taught by our fellow youth, we saw that we can do it too and hence by teaching our fellow youth, we are starting to notice some change as people are starting to talk about SRH with ease."
He added that such trainings (TUBIVUGEHO SRH trainings) should also reach other youth across the country, "for many young people are facing the same SRH related issues like us."
One of the attendees, Yoweri Tumusiime said that he was learning a lot of information about SRH and that he is also going to help the peer educators in fighting teenage pregnancy and increase awareness about SRH among the youth.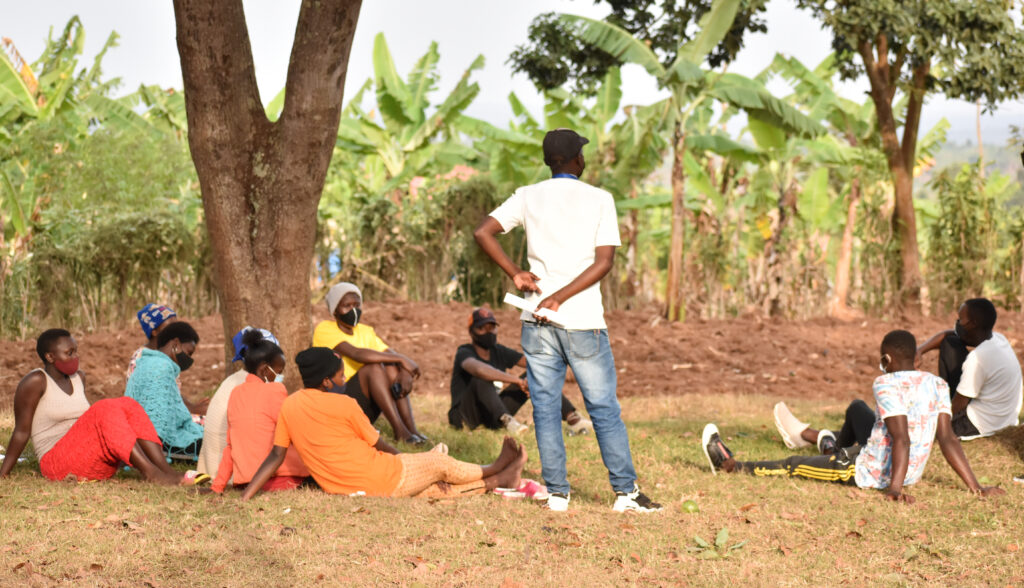 "Attending these lectures sessions offered by Ntigurirwa has helped me debunk myths about SRH such as the misinformation around contraceptive methods and allowed me to ask many questions that were puzzling me, and I also think that I will help Ntigurirwa and his peers to educate the other youth in our village about SRH," said Tumusiime.