Last Wednesday, Rwanda We Want organization conducted a communication for peace workshop in
partnership with Interpeace and Bugesera district with the support of the European Union.
Taking place at Savannah Center in Bugesera district, these trainings aimed at equipping 42 young people
from Bugesera district with critical thinking skills to analyze and adopt good information while
disregarding the bad information and in turn be able to communicate effectively while promoting peace or
resolving conflicts with the help of communication skills acquired from the training.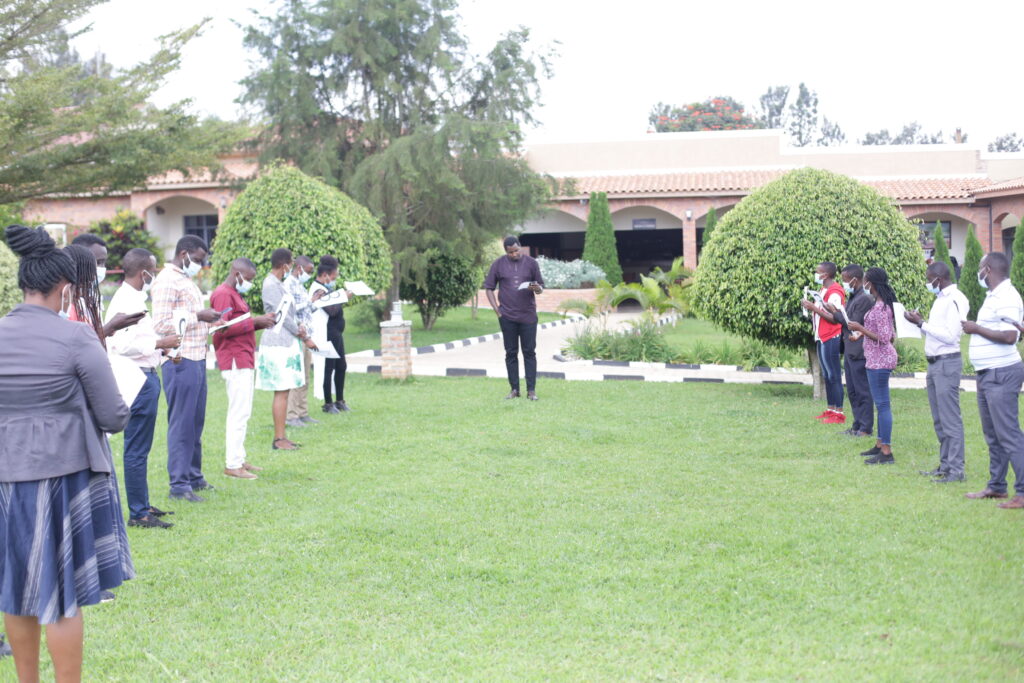 In her remarks Eleanor Friel the representative of European Union delegation in Rwanda at the event
urged the youth that communication is not only for peace building but also a key element in the
everyday's life.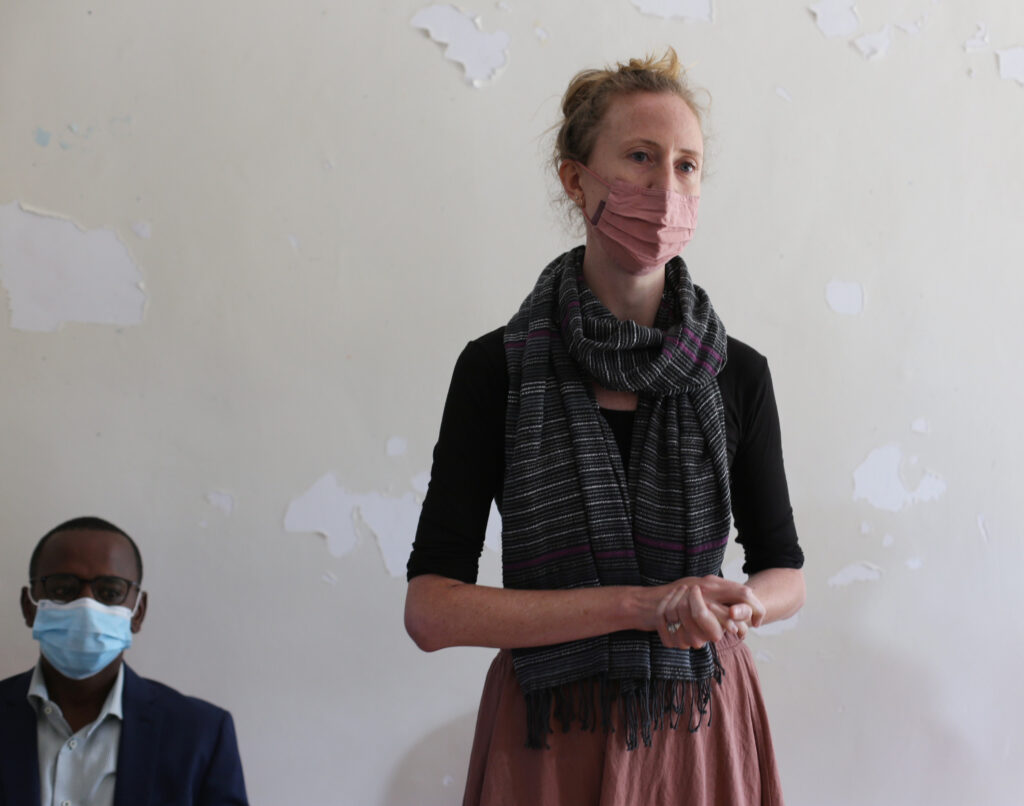 Complementing her, the Mayor of Bugesera District, Richard Mutabazi implored the youth to use the
skills acquired from the workshop to be better communicators.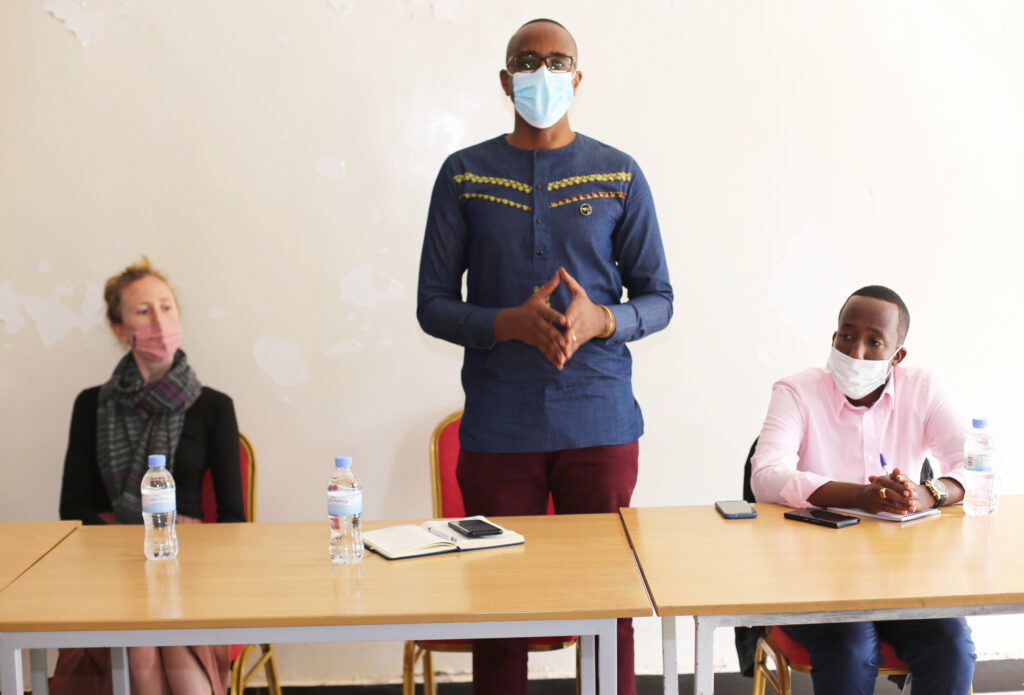 "I would like to urge you to use the skills you will gain from this workshop to communicate more
efficiently and effectively for a good impact and also fight misinformation," Mutabazi said.
This was echoed by Frank Kayitare, the interpeace great lakes regional representative who asked the
youth to share reliable information.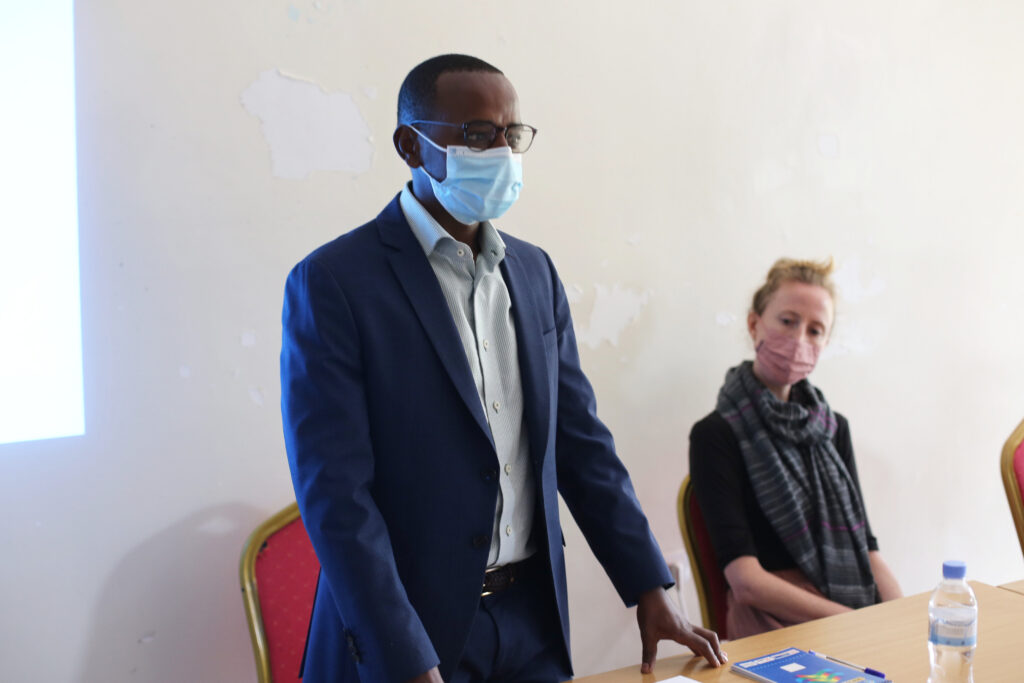 "As young people, you should not shy away from sharing information," said Kayitare adding that
information however, should only be shared once its accuracy and credibility are verified and are
trustworthy.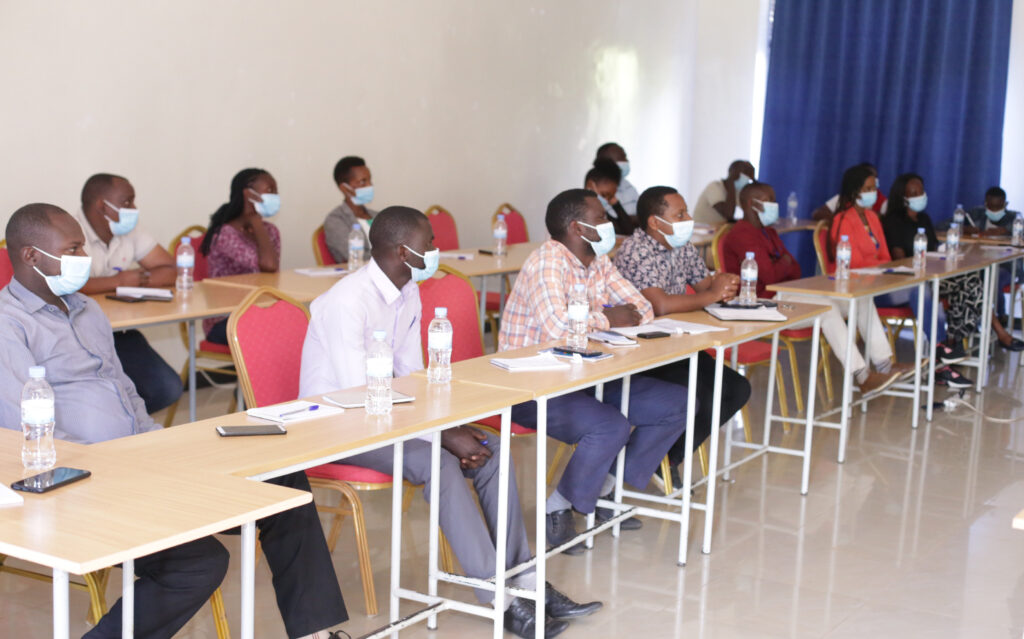 The abovementioned was underscored by Peter Nkotanyi who facilitated the critical thinking training who
told the participants that critical thinking skills help the beholder to analyze the credibility and the
purpose of information in order to retain the constructive and reject the destructive information.

Social media in building sustainable peace
As young people mostly spend their time on social media, the chairperson of RWW, Tristan Murenzi
reminded them to use the skills gained from the workshop to promote and sustain peace beyond their
communication channels.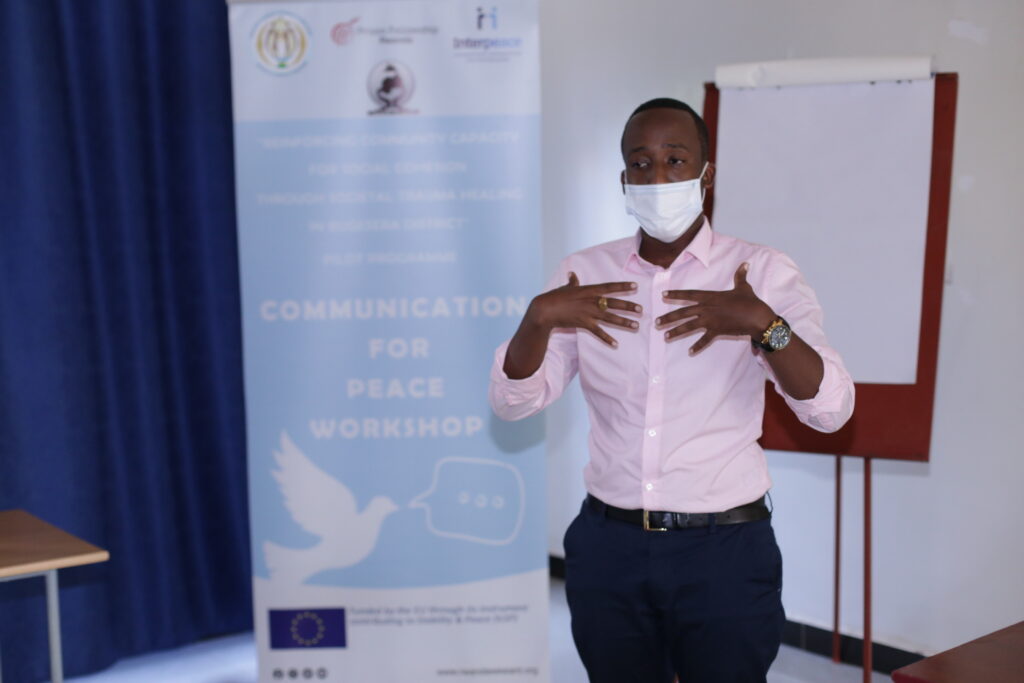 This was emphasized in the communication training provided by Hugues Mugemana that social media
has provided a platform for people from diverse backgrounds to exchange ideas hence becoming a vehicle
for dialogue that is essential in conflict management thus promoting peace building.
Some of the beneficiaries commended the workshop organizers and acknowledged that the skills acquired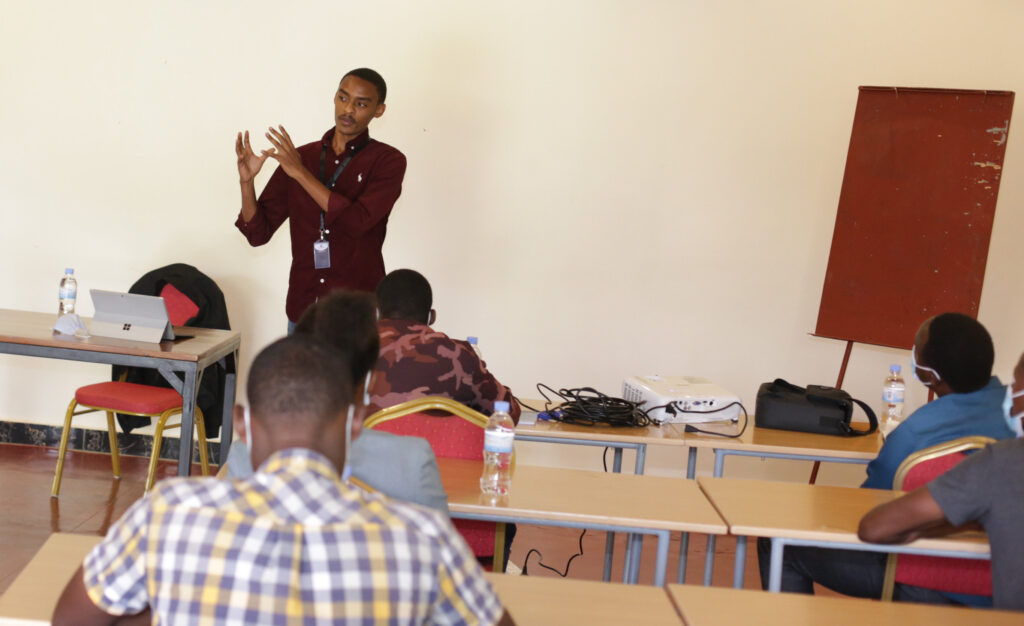 are going to help them in their daily lives.
"The workshop equipped me with new skills on effective communication and critical thinking needed in
my daily life,"Osee Nkurikiyimana said.
He added that as an active communicator on social media, going forward, he will be critically analyzing
information and use his newly acquired communication skills in providing a reaction or response.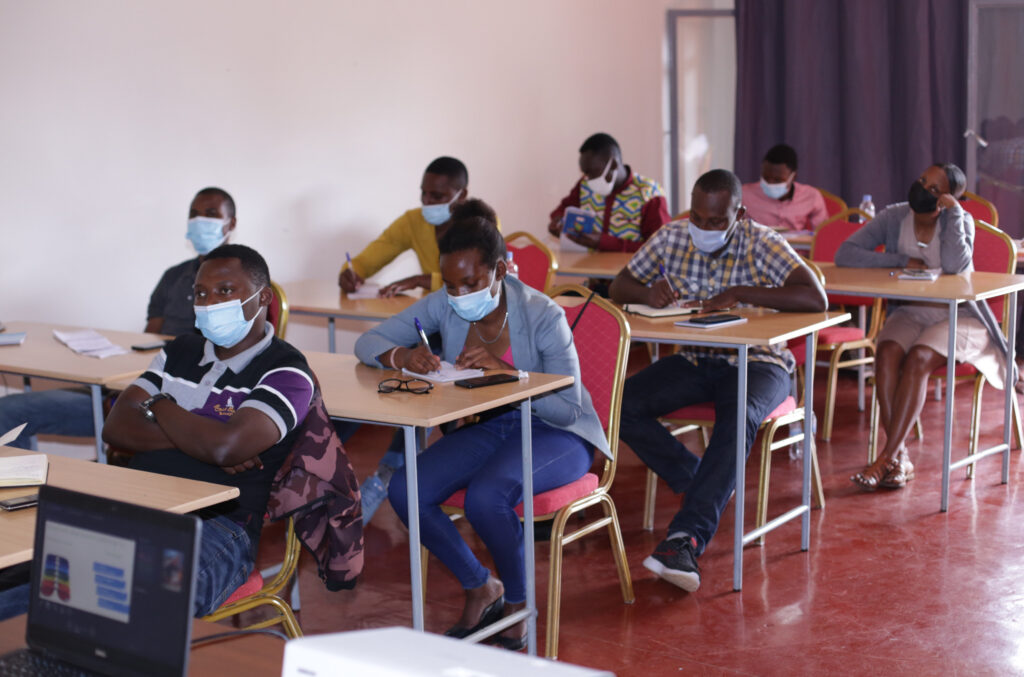 From this workshop, he noted, I also learned how I can apply both critical thinking and communication
skills in the process o f promoting unity and reconciliation, peace and all matters that connect Rwandans.
After the workshop, a memento was taken.