In Rwanda, as in many other parts of the world, young people continue to navigate the complex terrain of gender roles and expectations. The traditional definitions of masculinity, deeply rooted in the culture, have often perpetuated harmful stereotypes that can limit individual growth and hinder societal progress. However, a new narrative is emerging, one that seeks to redefine and celebrate masculinity in a more positive light.
Rwanda We Want Organization, in partnership with AEGIS Rwanda, organized a positive masculinity training campaign to address the issue. The campaign aimed to train peer educators in positive masculinity to combat harmful gender stereotypes, and promote respectful and equitable relationships. They were then tasked with sharing the skills they learned with fellow youth in their area.
From August 29th to September 7th, 2023, 40 peer educators convened in Nyanza for a positive masculinity training session. These peer educators were trained in a youth-friendly manner, facilitated by their fellow young individuals. The session primarily focused on fundamental gender concepts, such as distinguishing between sex and gender, promoting gender equality and equity, and recognizing how societal institutions assign roles and expectations based on gender, thereby contributing to unequal gender relations. Furthermore, the training into crucial topics like gender-based violence (GBV) and others. The youth-led approach to the training encouraged participants to ask questions and openly share their experiences, creating an environment conducive to open dialogue and learning.
Ukurikiyeyezu David and Uwizeyimana Sandrine were part of the group of peer educators who underwent the training. They found the training to be extremely valuable and enlightening, and the sessions left them feeling deeply inspired. David shared, "The engaging approach of the training, which included games and interactive elements, ensured that everyone actively participated in discussions about a topic that often carries diverse opinions, beliefs, and myths." David, who later went on to train 455 individuals in his village and received recognition for this accomplishment, commented, "Changing people's deeply ingrained mindset, especially when it's rooted in culture, myths, and long-held beliefs, is no easy task. But that didn't deter me, because I firmly believe that comprehending the importance of gender equity and equality is not only beneficial for family development but also plays a crucial role in reducing gender-based violence, ultimately fostering a more stable and harmonious family environment."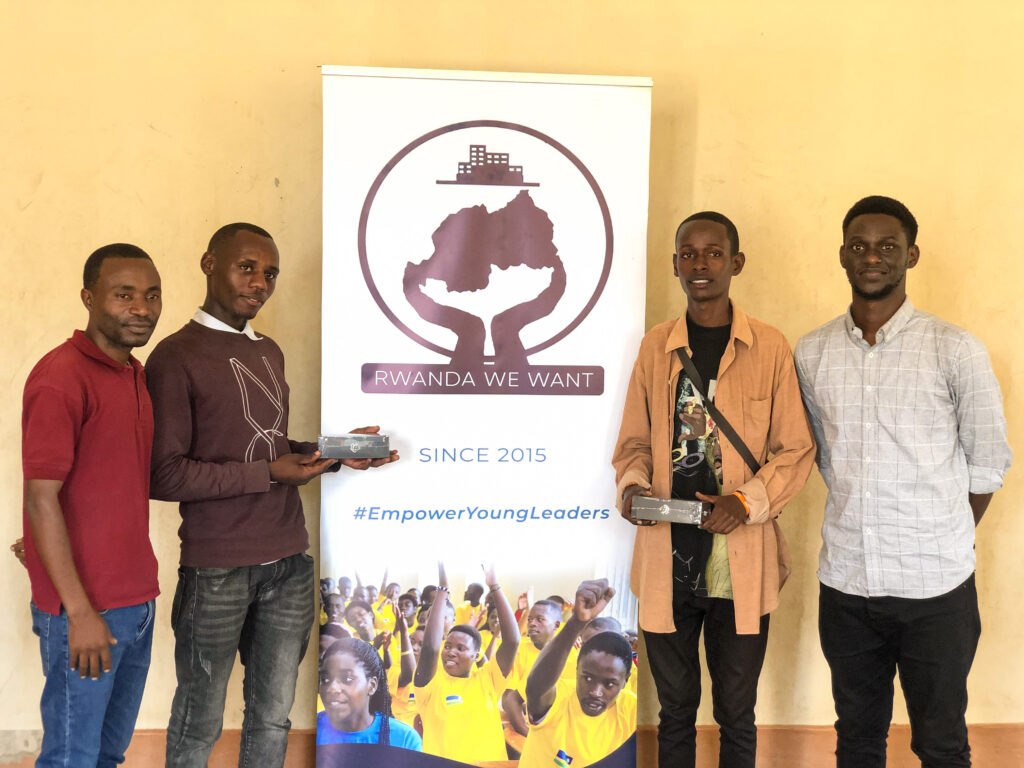 Uwizeyimana commented that "Many people still hold cultural beliefs about rigid gender roles within a family, where it's expected that the man is the sole problem solver and provider, while women are perceived as having no prospects for contributing to the family's development. This not only impedes family growth but also hampers the progress of our entire nation.
The peer educators who participated in the training exemplify the transformative potential of such initiatives. Their experiences, like that of Ukurikiyeyezu David and Uwizeyimana Sandrine, highlight the significance of breaking free from harmful cultural beliefs and embracing gender equality. These efforts are not just about individual growth but are also pivotal in reducing gender-based violence and creating more stable family environments. While traditional expectations of gender roles may persist, the emergence of a more inclusive, equitable society that embraces positive masculinity is undoubtedly contributing to a brighter and more harmonious future for the youth of Rwanda. Through open dialogue, shared experiences, and dedicated initiatives, we witness the remarkable journey of redefining masculinity and forging a path towards a more prosperous nation.
– Yannick M. KAYUMBA