On a bright sunny Thursday, 01 April, in the flat short hilly Gatsibo, the long awaited launch of training sessions about sexual and reproductive health in partnership with USAID- Ingobyi activity finally took place after being kept on hold due to COVID-19 that
had its grips on the world's neck.
While officiating the launch of Tubivugeho training sessions that were conducted respecting the COVID-19 prevention measures, the deputy chairperson of RWW, Nelly Umulisa Rurangwa highlighted that SRH is equally important as the physical health and shouldn't therefore be disregarded.

"As we take care of our physical health by visiting health institutions it's equally
important to take care of our sexual and reproductive health and not be reluctant or afraid to seek information or professional help from health institutions for our sexual and reproductive health," Rurangwa remarked.
At RWW, we believe the Rwanda We want is a country where today's youth will have exploited their full potential and making an impact within their societies as well as setting a good example for the younger generations.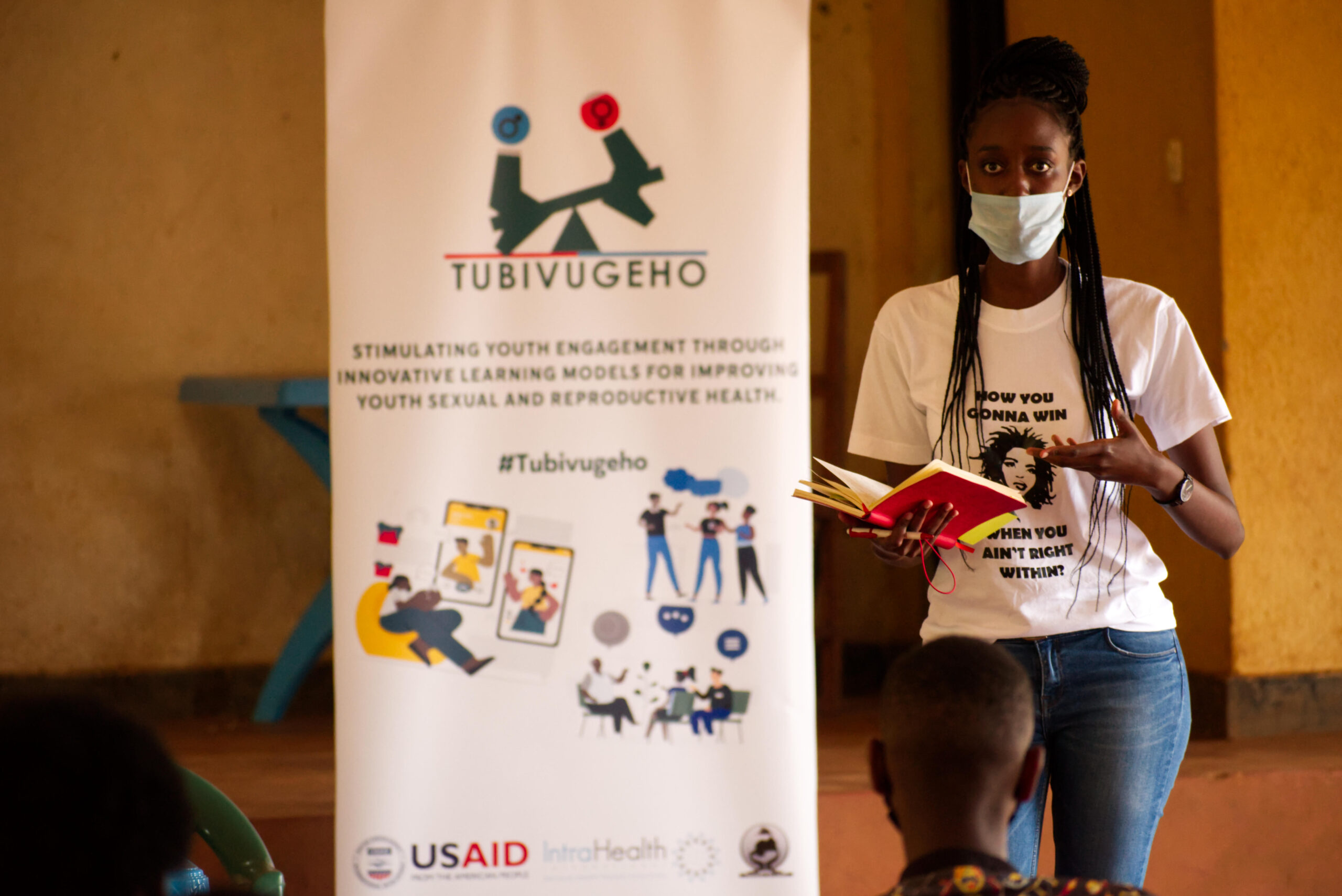 However, one of the major hindrances they are facing is consequences of a bad sexual reproductive health such as teen pregnancy, STIs and HIV AIDS that rob them from their brighter future.
Particularly, Gatsibo district has the highest prevalence of teen pregnancy hence being chosen as our first implementation site.
In that regard, Rurangwa reiterated that as RWW, a youth led organization, is aiming at empowering young people so that they too play their role in the development of the country, bad sexual and reproductive health can be a stumbling block towards exploiting their full potential which is why RWW joined the fight against SRH related issues.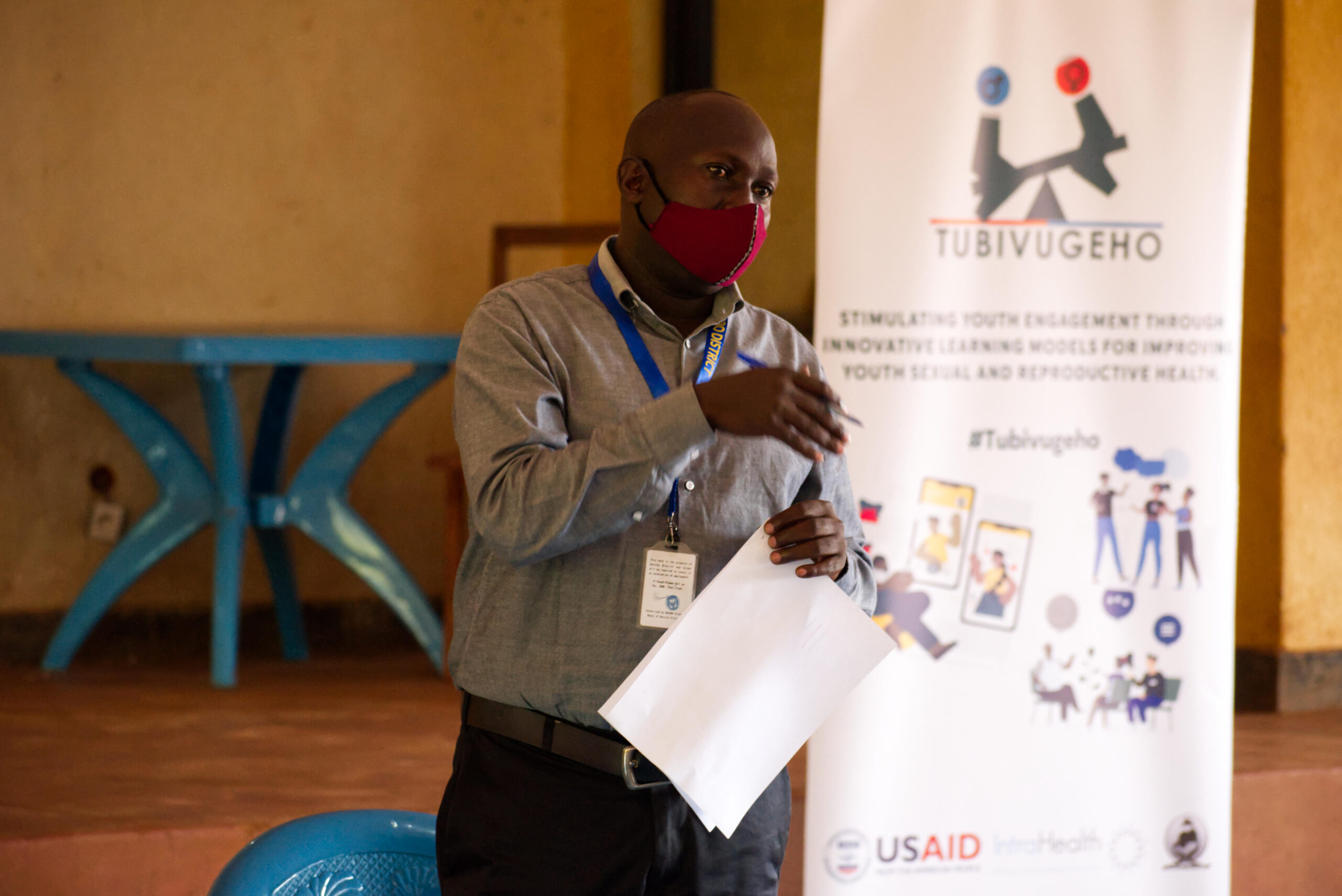 In his remarks, the officer in charge of youth, sports and culture in Gatsibo district, Patrick Ndengera commended RWW for the initiative and urged the peer educators to be attentive so that they easily transmit the information about SRH easily.
One of the peer educators expressed gratitude towards RWW and its partner USAID-Ingobyi activity for the training saying that it's a big step towards eradicating bad SRH related issues.
"This training comes at a timely manner and was highly needed to enrich our knowledge in SRH", "Now, when we shall be holding the youth spaces, we shall be having adequate information about SRH to share with our fellow youth," said Jean Baptiste Nkundumukiza, one of the trainees.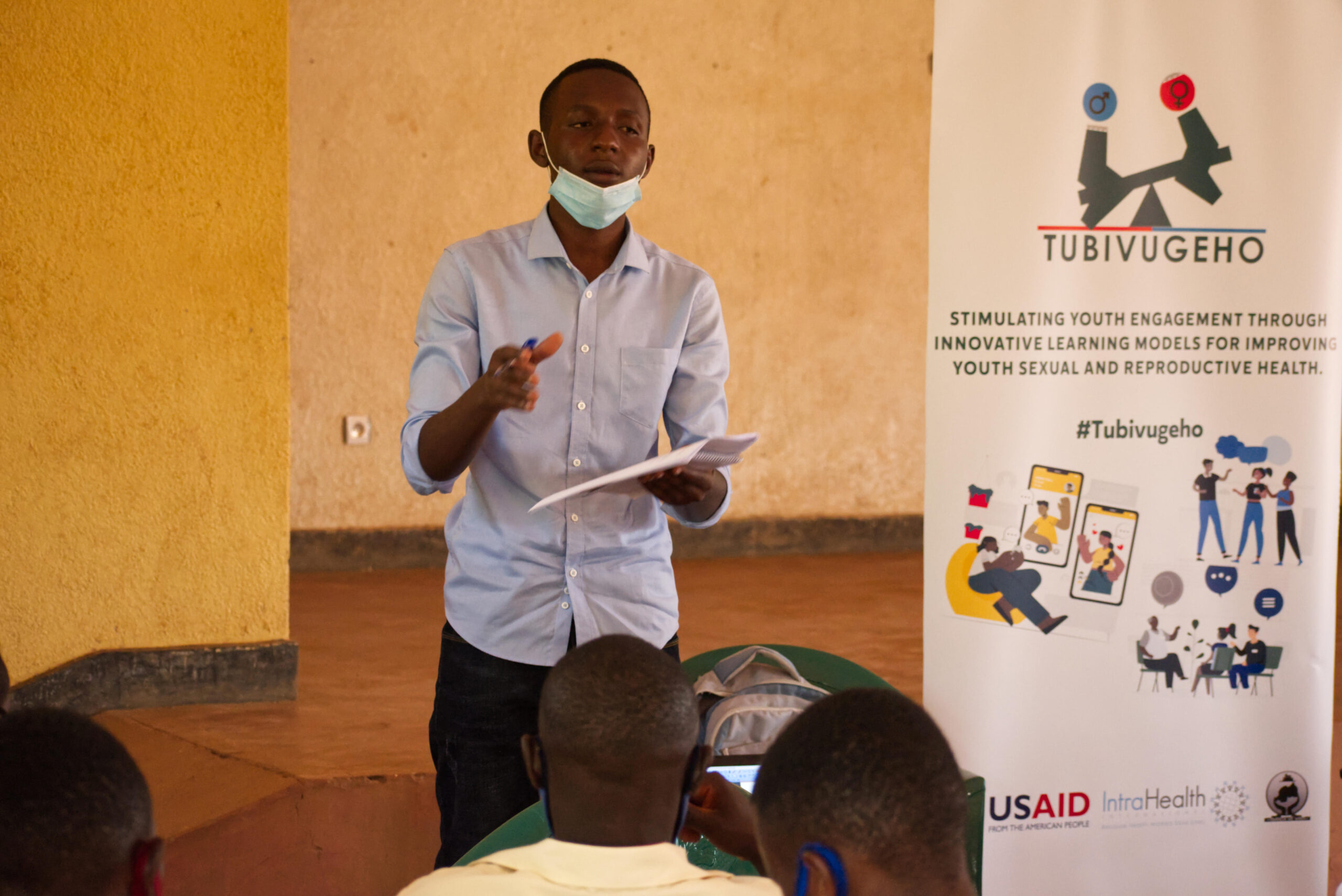 The training began with "His space" and "Her Space" where both male and female were separated in their respective spaces to ensure openness and ease of communication around SRH.
Both spaces' discussions focused on puberty physical changes, psychosocial changes and life skills, personal hygiene as well as debunking myths and misconceptions about SRH.
"His Space" in particular, also tackled the aspect of positive masculinity.